FREE eBOOK
Would you like a FREE COPY?
I've been doing this internet thing for quite a while now and I've learned a few things. I've learned what to do and also what NOT to do. I've made some good choices and I've made some BAD choices. I'm offering to share these life-lessons with you.
I've compiled these life lessons into a FREE eBOOK for you! (PDF Download)
FREE eBOOK – CLICK HERE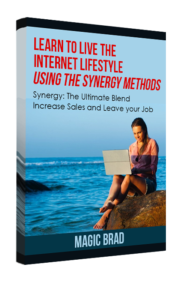 AFFILIATE DISCLOSURE: The links on this website are my personal affiliate links and I will earn commissions from the purchases made from these links. This is how I earn money on the internet as a Wealthy Affiliate. (and you can too) 

JOIN MyWealthyAffiliateTeam.com (no fee, it's free) and we can collaborate for mutual success!

Together We Accomplish More!